Advanced Laser Clinics South Bay: A Sip from the Fountain of Youth in the South Bay
The Southern California lifestyle was built on the promise of sun, sea, and surf, but for many of us, this intoxicating trio eventually takes its toll, in the form of sun damage, wrinkles, and skin discoloration. In the past, we've resorted to harsh chemical products, invasive surgery, and hack remedies in our attempt to undo these sins, but now Advanced Laser Clinics South Bay – offers a full range of skincare procedures to turn back the clock and reclaim your skin's pristine appearance.
Medical Director
Presiding over Advanced Laser Clinics is Dr. Aaron Rollins. After graduating from McGill University Medical School and enjoying a successful practice in New York, Dr. Rollins attended UCSF in San Francisco for additional plastic surgery education. Trained in Dermal fillers by Pierre Fournier MD, the leading cosmetic surgeon in Paris, France, Dr. Rollins specializes in minimally invasive cosmetic procedures, which provides the best possible results with the least amount of downtime. A member of the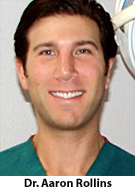 American College of Surgeons and the American Academy of Cosmetic Surgery, he now teaches Botox and Dermal fillers to other physicians in seminars and conferences all over the country. Providing wonderfully rejuvenating and cosmetically enhanced results, Dr. Rollins strives to provide each patient with personalized treatment.
Titan Skin Firming Procedure
Advanced Laser Clinics has devised the miraculous Titan skin firming procedure, a light-based treatment that takes less than an hour to complete. It sounds simple enough: Advanced Laser Clinics' trained technicians and health professionals focus a safe, infrared light on the area you wish to alter. In response to the laser, the collagen below your skin's surface shrinks, tightens, and solidifies, leading to a smoother, softer complexion. Most likely, you'll notice only a short burst of warmth where Titan makes contact–until you look in the mirror. About a third of patients boast of instant effects, but everyone who undergoes Titan can look forward to three to six months of natural collagen production, culminating in an improved appearance, all without the pain and bruising associated with plastic surgery.
Though it's known as a nonsurgical face-lift, the Titan method can be used on many areas of the body, and patients often request treatment on the stomach, thighs, and arms, in addition to the forehead, cheeks, jowl, and neck–wherever you want your skin to appear toned, tightened, and youthful. Even elbows and knees can look smoother thanks to Titan, and mothers will especially love the option of turning the treatment on their stretch marks and postpartum tummies.
IPL Treatments
Your skin can also benefit from the IPL (Intense Pulsed Light) photorejuvenation treatment, which helps correct signs of aging, such as brown spots, broken capillaries, and rosacea, while simultaneously encouraging collagen production. When paired with microdermabrasion, Advanced Laser Clinics' combined therapy can be applied to the neck, chest, hands, and whole areas of skin, not just small sections. Ultimately, you'll sport a younger, more natural look, sans the downtime and the visible aftereffects of a surgical procedure.